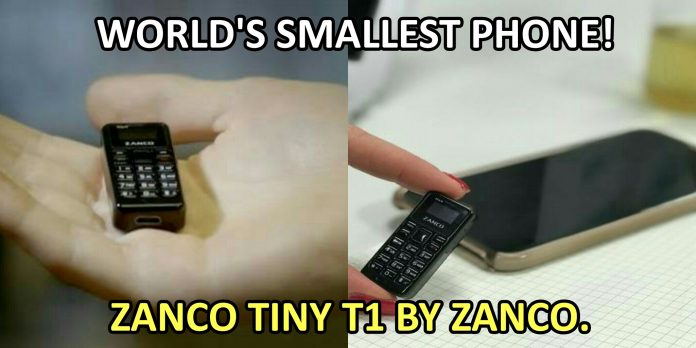 This is the era of big smartphones and tablets, but here Zanco has built the world's smallest mobile phone. The size of the phone is only 46.7x21x12mm and it's weight is only 13 gram.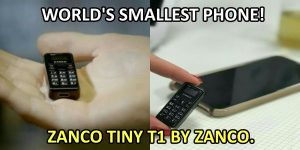 So here we introduce you all to the world's smallest phone, ZANCO TINY t1 by ZANCO it is the world's smallest phone you have ever seen. The main highlight of the phone is it's Features, Languages, Voices. Let's look towards the phone once and you will be shocked!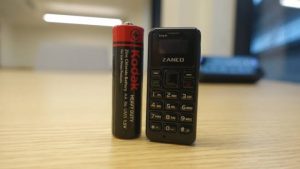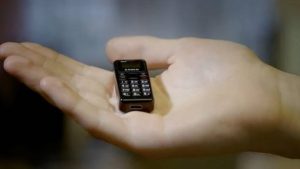 This proofs that Zanco is introducing the smallest phone in the world. Now, lets check the features of the phone.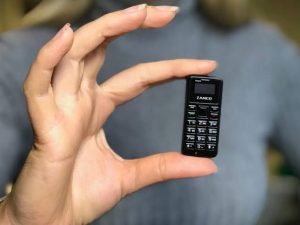 The features of the phone are:-
⦁ It is a Nano size phone.
⦁ You can sync your contact with your main phone.
⦁ It has a mono display feature.
⦁ It also has voice changing feature.
⦁ It has a battery of 200mAh
⦁ Not only this it has a multilingual support, and also you can change your voice to Man, Women, Child, Old, Cartoon, Young, Octopus, Duck, Robot and etc.
⦁ It has connectivity options like 2G Frequencies, then a Micro-USB and it also have a Bluetooth connectivity.
 At the bottom of the phone, there is a mic and loudspeaker.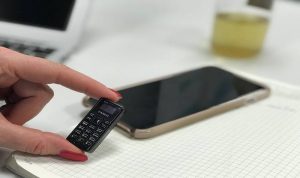 This phone will launch in May 2018. The phone cost only 30 euros. In India it's price will be just Rs.2,799 only, unexpected right?
But having some specification it also has some disadvantages like:-
It doesn't support 3G or 4G frequencies.
It doesn't support the camera.
It doesn't support external memory card.
It has no Wi-FI.
There is no Internet access on the Znco Tiny t1 phone.
In extra it has a 3.5 mm headphone jack.
Now comparing Zanco Tiny T1 with iPhone X. It is around 92% lighter than iPhone X, it has a removable battery when need you can replace the battery or use a spare battery when device battery performance is degraded.
Now when we compare it with Xiaomi Redmi Note 5 Pro we found that Zanco Tiny t1 is 90% lighter than Xiaomi Redmi Note 5 Pro. And lightweights devices are easier to hold without tiring your arms.
Zanco Tiny T1 will be launched by May 2018.