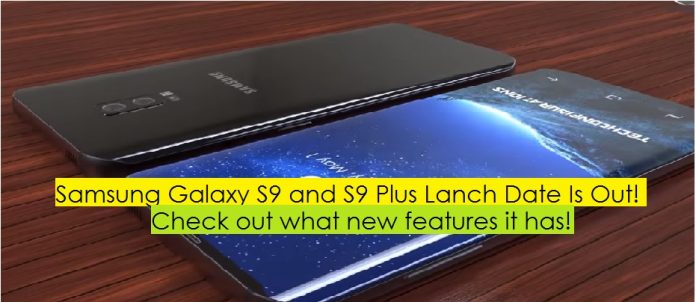 As we all know Samsung held an event in New Delhi, and they launched their most awaited Galaxy S9 smartphone. One of the leading Korean giant electronics launched two models with the continuation of the "Samsung S series" they launched Samsung Galaxy S9 and Samsung Galaxy S9+ with the price starting from Rs 57,900 for Galaxy S9 and Rs 64,900 for Galaxy S9+ which is exactly same as S8 and S8+ price. But in India both the smartphone will be go on sale at 16th March.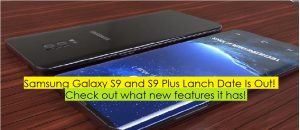 The Samsung Galaxy S9 and S9+ were first announced at the Mobile World Congress 2018 (MWC) which took place in Barcelona, Spain, a little over a week ago. Both smartphones have now been launched in India and they also arrive with some new storage variants, unlike the past.
The Samsung Galaxy S9 will be starting with the price of Rs 57,900 for the 64GB model and Rs 72,900 for 256GB model of Samsung Galaxy S9.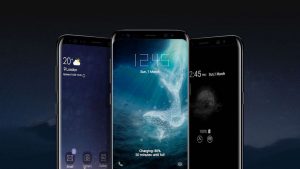 The price may be a sound bit more high to an Android Phones but they are still low in the comparison with iPhone 8 and iPhone 8+.
Now talking about its features, Galaxy S9 has a 5.8-inch curved Super AMOLED display while on the other hand, larger Galaxy S9+ comes with a 6.2-inch curved Super AMOLED unit. Both displays pack in Quad HD+ resolution delivering a pixel-bashing 570 ppi on the smaller Galaxy S9.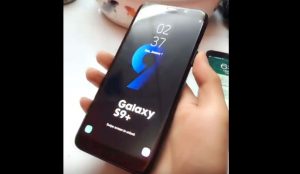 While looking inside the Samsung Galaxy S9 and S9+ it features a brand-new Exynos 9810 SoC clocked at 2.8 GHz which has been manufactured by using the 10 nm process that should be, in theory, which will help to deliver better battery life.By launching this model Samsung has finally given its customers more reasons to go in for its Plus model this year by including 6 GB RAM instead of 4 GB RAM on the standard S9 model. Both the phones will be available in 64 GB and 256 GB storage models and on the other hand it also offers expandable storage supporting micro SD card of up to 400 GB.
The camera is another area where the Galaxy S9 Plus model features a new change. The standard Galaxy S9 model gets a single 12 MP camera module with the new dual aperture feature that allows for better low light photos in the low light conditions. The S9+ model also gets a dual 12 MP camera setup with dual OIS with one telephoto lens and another wide angle lens.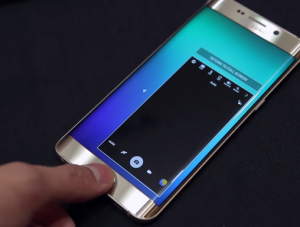 So it has been launched with all the flaws eliminated which were present in the old edition, Samsung Galaxy S8+. The main attraction of the phone is Bezel-Less design, which not only make the design more compact whereas it also gives the device a futuristic look that was seen earlier in the prototypes. And the best part is that it can be used in under water, thanks to the waterproof design that has an IP68 rating.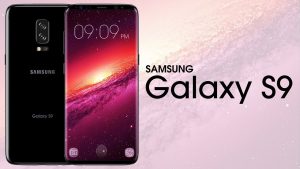 The Samsung Galaxy S9 Plus has the same 3,500mAh battery that was used in its predecessor Galaxy S8. The device uses Samsung's proprietary 'Adaptive Fast Charge to charge the device under 100 minutes. And on the other hand, it supports wireless  Fast charging.