This season of IPL has not been good for  Royal Challengers Bangalore. Mumbai Indians defeated Royal Challengers Bangalore by 45 runs at Wankhede on Tuessay,17 April 2018. Royal Challengers Bangalore have lost 3 matches out of all 4 matches that they have played in the tournament so far.In between all these  unfortunes,Virat Kohli crossed another landmark when he came out to bat against Mumbai Indian at Wankhede.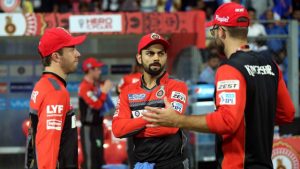 Virat Kohli became the top run scorer in the league breaking Raina's record.Before this Raina was the top scorer in the league with 4558 runs in 163 innings he played in IPL so far.In this match Kohli needed 31 runs to beat Raina's record and Virat Kohli made it.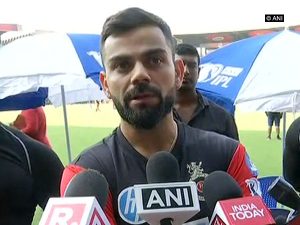 Kohli achieved this in the 9th over of the match when he crossed 31 runs.Kohli has made 4561+ runs in the 153 matches that he had played in the IPL with an average of 37.69 and a strike rate of 129.90 and became the top-run scorer in the IPL history with 4 centuries and 31 half centuries.His best score in the tournament is 113 runs.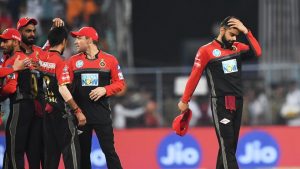 However,RCB lost the match.Royal Challengers Bangalore got a very good start when Umesh Yadav took 2 wickets  on first two balls of the match.But after that Evin Lewis (65 )and Rohit Sharma (94) took the match away from the hands of the Royal Challengers Bangalore.They did a partnership of 108 runs before Lewis was dismissed and  helped Mumbai Indians to cross 200-run mark and Virat Kohli's team  could not achieve this target and lost their 4th match against Mumbai Indians by 45 runs.